How to Make Weed Thai Sticks
Thai sticks are potent and burn for many hours, making them a novel and enjoyable way to consume weed—especially with friends. If you're interested, we'll outline their history and how to make them below.
By
---
Thai sticks are a traditional means of smoking cannabis. In the modern world, they also go by the name canna-cigars. Thai sticks are composed entirely of cannabis, incorporating resin-coated bud pressed around a stick and wrapped in leaves. This is then smoked, for hours on end.
These delicious and highly potent cannabis cigars are easy to make and great to consume. In this article, we'll show you how.
---
Thai Sticks: A Look at Their History
Thai sticks are thought to have first been made and used in northern Thailand. In lieu of rolling papers, bongs, pipes, or vapes, making cannabis cigars was one of the easiest ways to both shop and consume cannabis. Utilising numerous parts of the cannabis plant, buds would be compressed around a length of stem, or otherwise around a piece of bamboo. These would then be treated with hash oil and cured underground for around one month.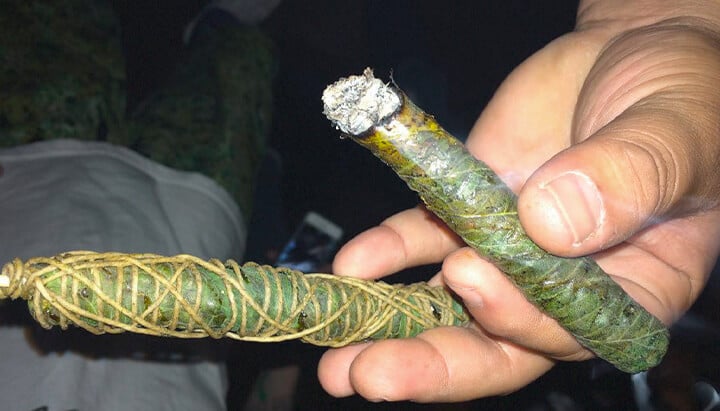 While there are several stories outlining how Thai sticks made their way westward, the most plausible is that US soldiers came across them during the Vietnam war. And then, when they came home, they brought this knowledge (and plenty of seeds) back with them.
However, Thai sticks haven't become popular until fairly recently, as legislation across the US has opened the door to much more explicit cannabis use, allowing people to openly share their practice on social media. As a result, Thai sticks are experiencing a renaissance among 21st century smokers.
Original Landrace Strains Used to Make Thai Sticks
Originally, Thai landraces would have been used to make Thai sticks. In fact, some even call Thai landraces "Thai Stick", which can lead to confusion. Across the web, discussion of Thai sticks (cannabis cigars) and Thai Stick (the strain) become muddled, and trying to figure out what's being spoken about can sometimes be challenging.
Thai landraces are slow-growing, large sativa plants with potent and euphoric effects. These effects have gone on to be associated with Thai sticks themselves, giving them a reputation for being energising and incredibly potent. However, if you come across them these days, know that their effects will be determined more by the cannabis cultivar used, rather than the method of ingestion.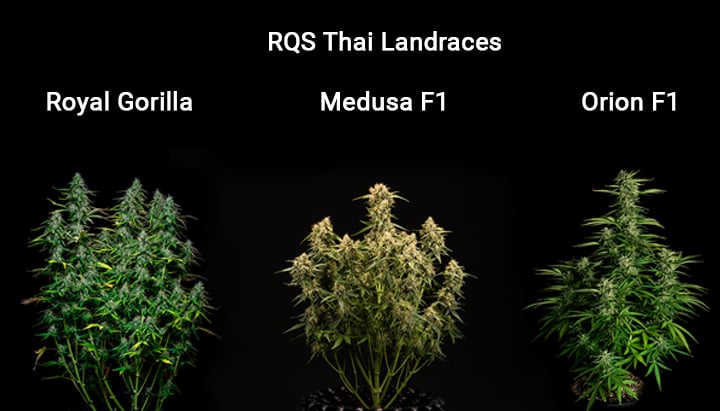 The Best Weed Strains to Use When Making Thai Sticks
If you want to make your own Thai sticks, you could of course use a Thai landrace. If you want the original experience, then you can't beat this strain. However, there are plenty of strains in the world today, and many of them lend themselves just as readily to being made into Thai sticks.
Below, we'll suggest five strains we think would be most suited to this purpose.
Medusa F1
Medusa F1 is part of Royal Queen Seeds' unique range of genuine F1 hybrid seeds. This F1 is a fast autoflowering variety that offers great yields, uniquely fresh flavours, and a comfortably stoning high. It is a highly aromatic variety with powerful overtones of mint underpinned by notes of spice and berries. This makes it a delicious strain however you use it, including as part of a Thai stick. In terms of effects, expect a cosy body stone but with refreshingly clear and energising mental effects.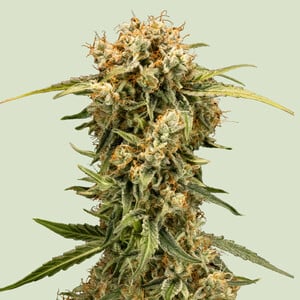 | | |
| --- | --- |
| | Sugar Magnolia x American Beauty |
| | 40 - 45 days |
| | THC: Very high |
| | Balanced, Creative, Physically Relaxing, Sleepy |
| | 70 - 75 days after germination |
Royal Gorilla
Royal Gorilla is an award-winning strain—a direct tribute to the world-famous, groundbreaking Gorilla Glue #4. And our version is every bit as potent and pungent as the original. With sky-high THC levels and a telltale aroma, it makes a good candidate for Thai sticks. Plus, the high resin content will help to bind the whole thing together. One thing to look out for is that this strain is so strong that it can easily become overwhelming. Given the size of Thai sticks, you should proceed with caution if using Royal Gorilla!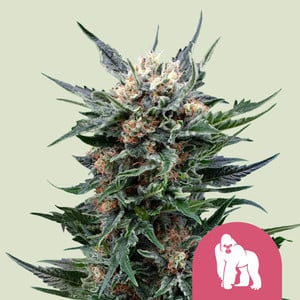 | | |
| --- | --- |
| | Sour Dubb x Chem Sis x Chocolate Diesel |
| | 500 - 550 gr/m2 |
| | 90 - 160 cm |
| | 8 - 10 weeks |
| | THC: 27% |
| | |
| --- | --- |
| | Sativa 50% Indica 50% |
| | 550 - 600 gr/plant |
| | 130 - 170 cm |
| | Middle of October |
| | Calming, Clear |
Stress Killer Automatic CBD
If you want to take things down a notch, and don't fancy smoking a canna-cigar that will blow your mind, why not try Stress Killer Automatic CBD instead? The name more or less says it all with this one. Stress Killer Automatic CBD contains 11% THC and a high concentration of CBD. This means that it will still get you high, but will balance that high out nicely with a good dose of CBD. In terms of flavour, expect a lemon tang in the style of Haze, suggesting something more potent than you really have.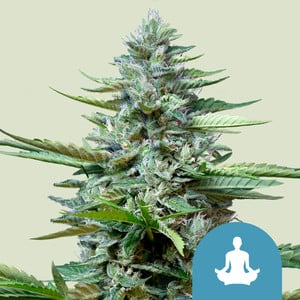 | | |
| --- | --- |
| | Lemon Shining Silver Haze x Juanita la Lagrimosa x Ruderalis |
| | 450 - 500 gr/m2 |
| | 90 – 140 cm |
| | 7 - 8 weeks |
| | THC: 11% |
| | |
| --- | --- |
| | Sativa 60% Indica 30% Ruderalis 10% |
| | 110 - 160 gr/plant |
| | 120 – 160 cm |
| | 11 - 12 weeks after sprouting |
| | Clear, Focus |
Buy Stress Killer Automatic CBD
Orion F1
Another from our F1 range, Orion F1 is the highest-yielding variety of this type. This specimen offers relaxing effects, aided by a higher-than-normal concentration of CBG. In terms of flavour, you can expect a hearty blend of freshness and sweetness, making this a joy to smoke. In terms of making Thai sticks, this blended flavour means that even huge tokes of a canna-cigar won't become overwhelming.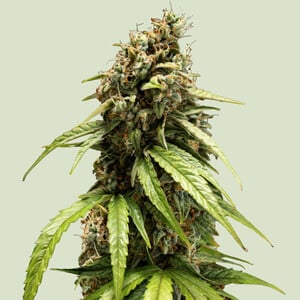 | | |
| --- | --- |
| | Blue Mammoth Auto x Blue Dream x Amnesia |
| | 35 - 40 days |
| | THC: Very high |
| | Calming, Physically Relaxing, Stoned |
| | 65 - 70 days after germination |
Royal THCV
Royal THCV offers something few other cannabis strains can; that is, an equal proportion of THC and THCV. In case you don't know, THCV is a cannabinoid that usually only appears in trace amounts in cannabis plants. It has clearer, more uplifting effects compared to THC. And when working in unison, these two psychotropic cannabinoids offer a very interesting, gentle high.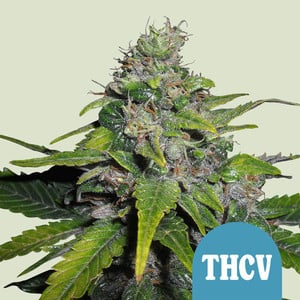 | | |
| --- | --- |
| | Pure African Sativa x Durban Haze |
| | 500 - 550 gr/m2 |
| | 80 - 120 cm |
| | 9 - 10 weeks |
| | THC: 7% |
| | |
| --- | --- |
| | Sativa 95% Indica 5% |
| | 425 - 475 gr/plant |
| | 140 - 180 cm |
| | Late October |
| | Clear, Motivating , Uplifting |
| | 7% |
What to Consider When Choosing a Strain for Thai Sticks
Whether you opt for one of the strains above or something else entirely, it's worth considering your strain choice before making Thai sticks. The reason for this is that these things are really strong, and so whatever you smoke, you're going to feel its effects to the full. Moreover, you'll get a huge dose of terpenes, so you better hope it tastes good.
If you choose a strain that isn't so suited to you, then Thai sticks may not transpire to be as fun as you'd hoped, so it's worth having a think about what might work best. Here are some considerations.
Most importantly, you should choose a strain of cannabis that has desirable effects. Maybe you can manage a few tokes of a strong sativa joint, but will the effects become overwhelming when you're smoking a canna-cigar? Likewise, a relaxing indica can quickly have you couch-locked when smoked as a Thai stick.
So, think of how potent you want it to be, and what kind of effects you can manage well, even when they're very strong. Further, understanding the terpene profile of your chosen cannabis strain won't just tell you how it tastes, but will also influence the effects.
On that note, you should also consider the terpenes on the basis of flavour and aroma. When you smoke a Thai stick, the taste can be overwhelming. For this reason, it's worth going for a flavour you like. But more than that, it can be good to go for a flavour that works well in abundance, for hours on end. Maybe you love a sickly sweet Zkittlez strain, but do you love it in high quantities?
Bud that's very resinous will stick together much better, which is pretty essential for a Thai stick. So choose a sticky strain, and you're sure to have the desired structural integrity!
Finally, what can you actually grow? Are you growing indoors or outdoors? How much time do you have? A Thai landrace might be the desired choice, but if you're growing outdoors in a northern climate, it's probably not a realistic option. Temper your desires, and choose a strain that will grow well in the conditions you can offer it.
How to Make Thai Sticks
With all those considerations out of the way, we can now show you how to make Thai sticks at home.
Equipment and Ingredients
Bamboo skewer/hemp stem
Organic string
Hash oil
Fresh cannabis leaves
Parchment paper
Cannabis buds
Small brush
Hemp wick (optional)
Step-by-Step Guide to Making Thai Sticks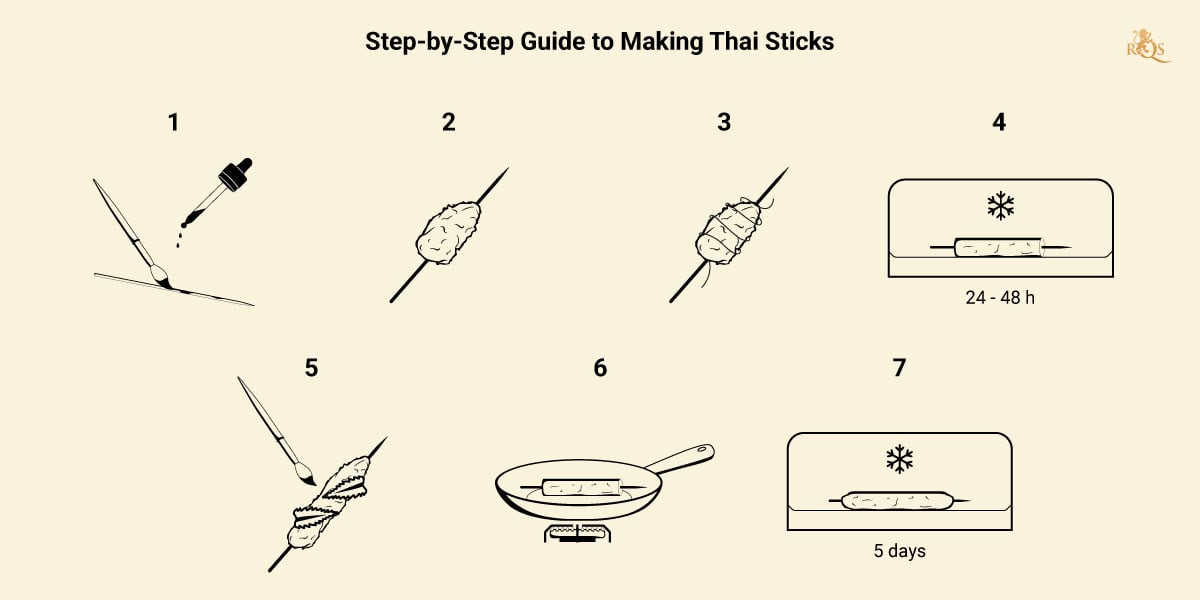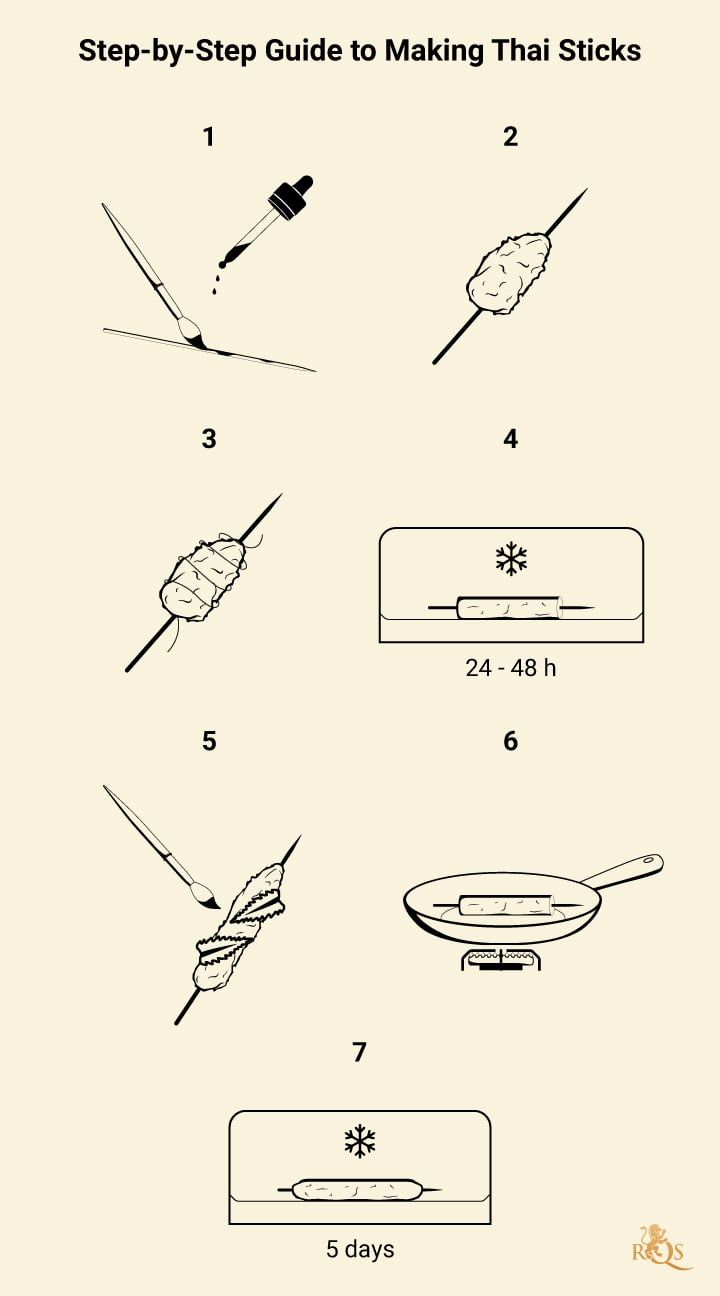 Use a brush to coat your skewers or hemp stems in hash oil. Ensure a healthy and generous covering, as this will act as your adhesive.
Now, skewer your buds onto your stick as though you're making a kebab. You can pack them tight, but not too tight, as you want to leave some space for oxygen to help them burn.
Wind your wick or string in a spiral up and down the length of the stick, and tie it off. At this point, try to keep the girth of your Thai stick as even as possible.
Wrap your sticks in parchment paper and leave them in the fridge for 24–48 hours. This will allow them to set.
Remove the paper and string, then cover the sticks in another layer of hash oil to help them stick together. Then, wrap cannabis leaves around the sticks. Cover in hash oil and wrap twice more.
Wrap in parchment paper once more and heat for a few seconds in a frying pan or the oven. This will help the leaves and the hash oil to stick together.
After heating, remove the parchment paper and tie the string around the stick once more.
Then, wrap in fresh parchment paper and leave your sticks in the fridge for around 5 days. This will help them cure and improve their quality and shelf life.
You can now shop them or use them.
How to Properly Use Thai Sticks
When you come to use Thai sticks, you must remove the skewer and the string before smoking—otherwise it will be very harsh!
You can light them however you want, but we like to recommend leaving a hemp wick burning throughout the process, just to keep it pure. You'll need to relight a Thai stick multiple times, so having a continually burning hemp wick can make this process easier.
Also, don't try to be a hero. These are strong and can burn for hours—and there's certainly no shame in using a single Thai stick for numerous smoking sessions.
The Benefits and Effects of Thai Sticks
Thai sticks are great fun to make and use. While the initial process might be a bit of work, they keep for a long time and can cover a multitude of smoking sessions.
The main benefits of Thai sticks include:
No papers or roaches need
Cannabis-only smoke
Pure flavours
Incredibly potent
Great for social smoking
A taste of cannabis history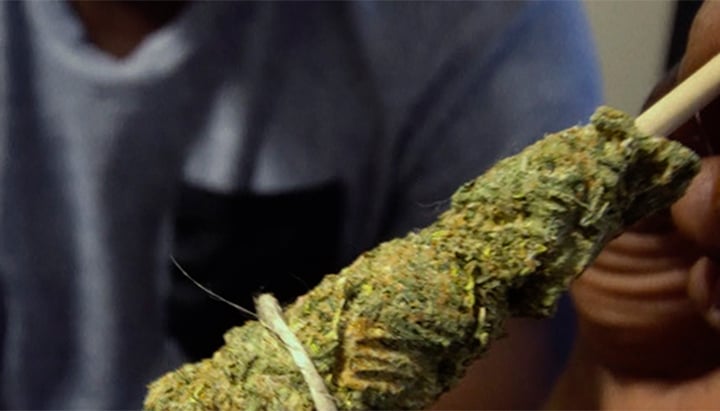 Give Thai Sticks a Try Today
Thai sticks have been around for a very long time indeed, and now they're becoming popular in Europe and the US too. So long as you have enough bud, they're very easy to make and offer a novel and very strong way of consuming cannabis.
Before you make them, ensure that you choose a strain of weed that's really to your liking, as one that isn't can spoil the experience. Other than that, enjoy!