Market Growth: How Much Is the CBD Market Really Worth?
Countless people have started trying CBD over the past few years, and the market has grown beyond what many once predicted. Can it continue to grow as new products pop up? How much is the CBD industry really worth anyway? We'll be sure to discuss all these issues, and we'll tell you about the innovative product ranges now lining store shelves.
By
---
An analysis of CBD market growth.
---
In 2018, the global CBD market had an estimated value of 4.6 billion USD[1]. In 2020, that figure is expected to double. This phenomenal upward trend has shown businesses, recreational customers, and holistic users alike that CBD is more than just a fad. In turn, big-name brands and small-scale ventures have thrown more time, energy, and thought into their CBD ranges.
As it stands today, 33% of Americans have used CBD[2], with Europe and the UK not far behind[3]. The rapid growth of the CBD market shows no signs of stopping; on the contrary, it's never been bigger.
Why Is CBD So Popular?
In 2019, people Googled CBD more than Beyoncé or Kim Kardashian[4]. But why, exactly, is it so popular?
In Europe, industrial hemp is largely legal—as long as it contains negligible levels of THC—giving CBD startups widespread access to raw plant material.
As far as American access to the cannabinoid, we have the Farm Bill to thank for this. The bill—passed in 2018—legalized industrial hemp in all 50 states.
Thanks to that legislation, we saw a vast increase of available, legal CBD products, all of which are massively in demand. Big-name retailers—such as Walgreens in the US or Holland & Barrett in the UK—quickly jumped on the bandwagon and now produce their own CBD products.
From a consumer standpoint, CBD ticks a lot of boxes. In addition to greater availability than ever before, CBD was deemed well-tolerated and with no potential for abuse by the World Health Organization[5]. This allows consumers to enjoy the soothing non-psychotropic cannabinoid with peace of mind, whenever they see fit.
Furthermore, the vast array of CBD products on the market means there's something for everyone—from CBD oil to topical products and CBD-rich cannabis flower.

Who's Using CBD Products?
In recent years, more people of all ages have been using CBD products.
Millennials and other young adults are the most vocal about using CBD. However, we're really only able to measure discussion on social media. Plenty of people in their 40s, 50s, and beyond use CBD, too! However, they're less likely to hit Twitter with their thoughts, so we can't be sure just how many are trying it out.
The wider the products and information spread, though, the more we'll see people of all ages becoming vocal users. Even household pets can benefit from CBD, making pet-specific ranges all the more popular.
Where Do You Buy CBD Products?
Before the Farm Bill, most people made CBD purchases online. These days, however, they can be found in nearly any grocery or convenience store you visit on a regular basis.
With mass retailers accounting for[6] 57% in sales compared to 22% online, it's easier than ever to get your hands on CBD products.
You can also buy them at natural food stores, dispensaries, smoke shops, and even pet stores (for your dogs and cats, of course). Perhaps the most reliable vendors are those with proven experience in the CBD industry, and/or those that conduct thorough quality control measures from seed to bottle.
The Best-Selling CBD Products
As technology has developed, we can now enjoy CBD in many ways outside of the hemp buds it's sourced from. Whether you're interested in CBD oils, tinctures, or edibles, there are hundreds of products on the market to choose from. You can even buy CBD-infused juices, sodas, and beer!
Let's take a brief look at each of the major categories.
Sublingual CBD products include concentrates, tinctures, and sprays. Administered under the tongue, they have higher bioavailability than if you simply ingested them, meaning the body absorbs more of the CBD into the bloodstream.
This was once the main way people took CBD. It's still a popular method now, sure, but an increasingly diverse range of products has led to split attention between them all. Still, there are plenty of excellent sublingual products on the market.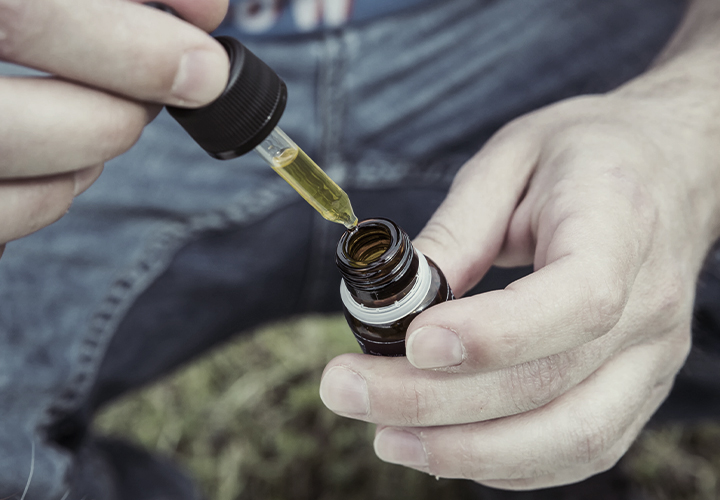 Quickly becoming the most common consumption method, you can find myriad capsules and edibles that allow you to orally ingest CBD. While capsules sometimes include compounds to make the CBD more bioavailable, edibles achieve this goal naturally.
See, when a cannabinoid like CBD enters our digestive system with fat molecules, it binds to them and is more fully absorbed by the body. As a result, a dose taken in edible form would be more effective than orally ingesting the same dose "plain".
Edibles don't offer the highest bioavailability, but they're still effective and long-lasting in their impact. Plus, the fact that there's such a wide, delicious, and convenient array available has made them an easy sell.
Heck, even Willie Nelson[7] has a line of CBD-infused coffee beans!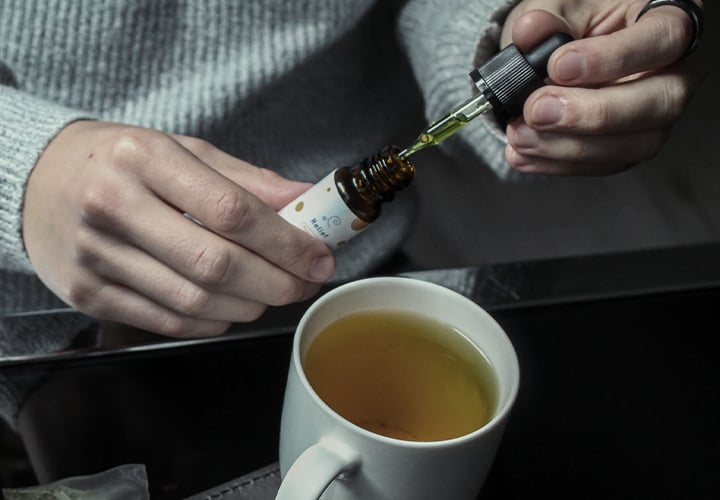 Like THC, CBD can also be vaped, smoked, or dabbed. Smoking and dabbing are classic ways to use cannabis products, so you'll always find hemp-sourced flower and wax.
Since vaping has gained lots of traction, too, you'll find a growing number of CBD-specific vape products on shelves as well. Along with offering high bioavailability, effectiveness, and quick onset, you'll likely have room for a vape in your pocket or bag.
That said, inhalation carries the same risks as regular vaping and smoking. As such, more people are looking to other methods.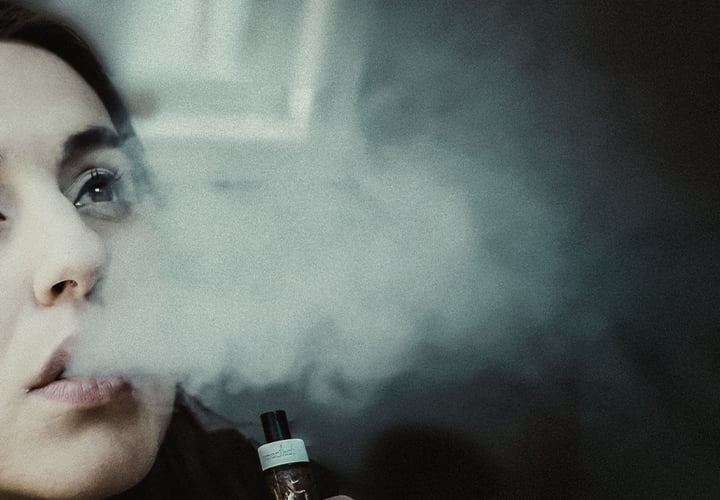 Topical products include everything from balms, patches, and lotions to cosmetics and creams. These are generally designed to soothe surface issues like red and sensitive skin.
The CBD can't enter our bloodstream, but it can have a localised effect on the area it's applied upon.
As a result of the wide range of potential applications, we'll likely see more of these products in the coming years.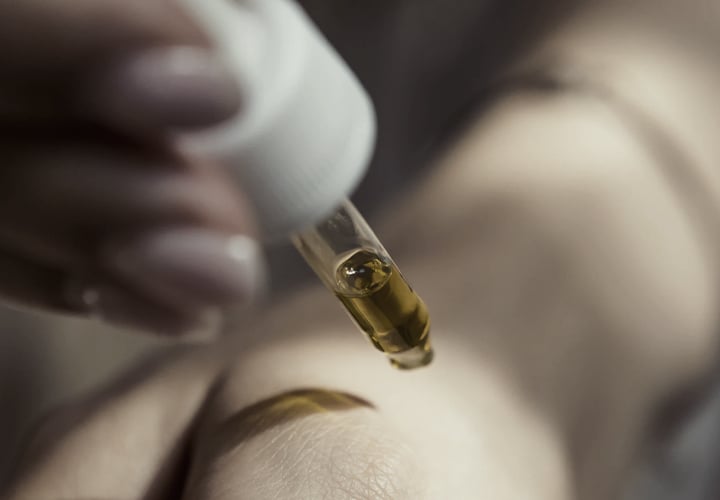 What Is the CBD Market Worth?
Given the fast-placed, global nature of the industry, it's hard to measure exactly how much the CBD market is worth at a given moment. That said, Grandview Research predicts the CBD consumer health market to be worth 9.42 billion USD[8] in 2020. We can look to smaller, niche CBD markets or certain countries for harder figures, but even those are dynamic and hard to pin down.
Using the UK as an example, spending on CBD surged in the first half of 2020, leading experts to project a revenue of £450m pounds[9] for the entire year—a 50% uptick from 2019. Believed to be catalysed by COVID-19, it goes to show how quickly spending projections can change.
Even with this massive rise, Germany is believed to surpass the UK in CBD sales by 2023[10]. Other European countries have joined the CBD bandwagon with enthusiasm, such as Switzerland, and are expected to see impressive growth of their own.
In the US, an already well-established CBD industry grew 14%[11] from 2019 to 2020, with steady, but not massive, growth expected in the near future.

Big Contributions to the Market
Because CBD is incredibly versatile, we're seeing companies begin to infuse it into all sorts of regular, everyday products. It's included in everything from coffee to sparkling water, face scrubs, and sunscreens; the more time goes on, the more mainstream it's going to get.
One of the industries benefitting the most from the CBD craze is skin care and cosmetics. We're already seeing items like face masks, bath bombs, lotions, and serums infused with CBD, and that's just scratching the surface. Beauty products are extremely versatile, with lots of room for innovation—so you can bet you'll see products brandished with hemp leaves popping up in numbers.
Between enhancing beauty and adding some quirkiness to everyday items, adding CBD to all manner of products has clearly become the next big marketing trend. That said, the novelty of certain items is expected to wane over time, and, indeed, consumers are becoming more frugal about their spending in general.
Expected CBD Market Growth for the Next Five Years
All things considered, the only way the CBD market seems to be moving is up. Investment bank Cowen & Co. predict the CBD market will hit $16 billion by 2025[12]. Furthermore, the market for CBD-infused beverages expects to see a 63% rate of return between now and 2023, according to Brightfield Group[13].
Although North America is the key player, the next few years should see significant growth in Europe and South America—especially in regions with progressive cannabis and hemp laws. Overall, the CBD market's future is bright and exciting; with more research coming to light each day, who knows what tomorrow will bring?