Lowryder: The First True Autoflowering World-Star Weed
Today's autoflowering hybrids rival the finest photoperiod varieties. Once upon a time, ruderalis was regarded as ropey, substandard sinsemilla. Then, along came Lowryder, which changed the game forever. This is the true story of the ruderalis hybrid that made autoflowering cannabis awesome.
By
---
THE ORIGINS OF LOWRYDER
The US breeder known as the Joint Doctor is credited as the creator of the first commercially successful 100% autoflowering cannabis strain. Lowrider Magazine was the good doctor's favourite car-mag, and the inspiration for the strain name. Willy's Automatic didn't really capture the essence of this game-changing hybrid anyhow. Lowryder was the perfect name for the original cannabis bonsai.
Lowryder is a three-way crossing nearly thirty years in the making. Beginning with a cross of the legendary Northern Lights #2 with the mysterious Mexican Ruddy, they finally hit the jackpot with the introduction of William's Wonder genetics into the mix.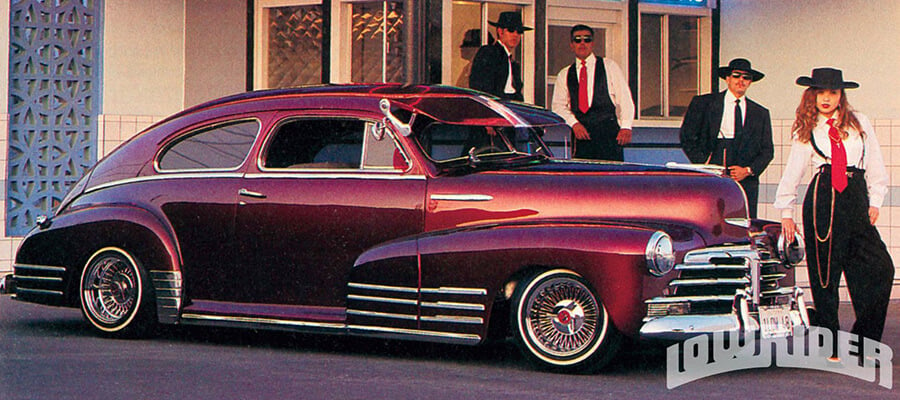 NORTHERN LIGHTS #2
Northern Lights #2 was commonly known as "Closet Queen" during the 1980s, and until the end of the decade, was a pillar of pioneering Dutch seedbanks. Today, this prized breeding stock has been lost somewhere in time. "The Indian" is weeping. The plant was even more compact than the Northern Lights we know today, and therefore favoured by early indoor growers. This short and dank phenotype was crossed with virtually everything during the '80s to create faster-flowering, more potent hybrids for indoor cultivation. Northern Lights #2 played a big role in moving cannabis cultivation indoors.
MEXICAN RUDDY
Gifted to the Joint Doctor by a dreadlocked Mexican pal, the "Mexican Ruddy" is still an unsolved cannabis mystery. Eventually, this enigma will be unravelled as we already have the technology. Unfortunately, the genome mapping of cannabis hasn't even begun. All we can say for sure about this cannabis curiosity is that this is where the autoflowering trait comes from. Some say it's a cross of Mexican sativa and Siberian ruderalis engineered at the University of Mississippi in the early 1970s. Another version claims it's the product of the University of Ottawa cannabis research. And we have a few more far-out myths to share a little later. For now, let's settle on the fact that it's definitely ruderalis of some sort, and the seeds came from a Mexican dude.
WILLIAM'S WONDER
William's Wonder is a refined blend of old-school Afghan genetics, reputedly developed by legendary breeder Sam the Skunkman and Sacred Seeds during the 1970s. Ironically first appearing in the '87/'88 Super Sativa Seed Club catalogue, her heavy-indica charms found favour amongst the cult of indoor cannabis cultivators. William's Wonder or Willy's Wonder was the magic ingredient that turned a mediocre photoperiod mix of NL#2 and Mexican Ruddy into the fully automatic Lowryder. The F1 NL#2 x MR offspring still carried the dominant photoperiod trait. Only the triple-threat Lowryder is 100% Autoflowering.
CANNABIS MYTH-BUSTING
To the modern micro-grower or super-auto sybarite familiar with cultivating next-gen autoflowering strains, it's difficult to imagine the ropey ruderalis of old. It's sad but true that many now-world-famous US and European breeders had autoflowering genetics within their grasp as early as the '70s.
Regrettably, the vast majority of breeding projects were abandoned early, and the autoflowering trait was ruthlessly weeded out. Huge mistake! Back then, it seemed like the right move. Indica-sativa crosses were the focus, and nobody had the time to figure out the secret to unlocking the autoflowering trait from otherwise undesirable "ditch weed".
FINOLA is autoflowering industrial hemp from Finland with negligible THC levels. Crazy as it seems, this variety has been suggested as the possible secret identity of Mexican Ruddy or a usurper. It's true that quite a few seedbanks have dabbled with industrial hemp autos, but with limited success. For starters, the resulting progeny are not uniformly autoflowering; often, up to 50% will not inherit the trait.
Moreover, boosting the psychoactive power of a hemp hybrid even to a modest 10% THC is not really viable. Furthermore, FINOLA can grow as tall as 1.8m; that's significantly larger than the pint-sized 30–50cm Lowryder. The evidence to support FINOLA as an ingredient is circumstantial at best. This myth is busted.

LOWRYDER'S DANK DESCENDANTS
The first Lowryder seeds became widely available around 2003. It's hard to believe it's been 15 years, but that's a long time in 21st century cannabis breeding. Lowryder has evolved and changed with the times. In fact, two of our own star auto strains share Lowryder genetics. Both Diesel Automatic and Quick One are dank descendants of Lowryder.
DIESEL AUTOMATIC
Diesel Automatic brings together the connoisseur darling head stash NYC Diesel with the upgraded Lowryder #2. Compact, low-maintenance, and a real mix of the best attributes from both parent strains, Diesel Automatic is already a favourite with microgrowers and outdoor growers farming in cooler climates. 14% THC flowers release a familiar flavour-blast of fuel upon combustion. Diesel Automatic delivers a clear, uplifting high. 50–70cm tall plants with an impressive flower-to-leaf ratio can yield as much as 110g/plant in 8 weeks from seed.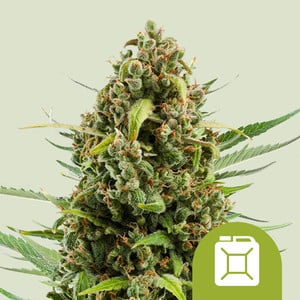 | | |
| --- | --- |
| | Diesel x Ruderalis |
| | 325 - 375 gr/m2 |
| | 40 - 70 cm |
| | 8 - 10 weeks |
| | THC: 14% |
| | |
| --- | --- |
| | Sativa 40% Indica 30% Ruderalis 30% |
| | 60 - 110 gr/plant |
| | 60 - 110 cm |
| | 13 to 14 weeks after sprouting |
| | Calming, Clear |
QUICK ONE
Quick One is our homage to Lowryder. The breeders at RQS fine-tuned the classic line to create a fast and furious autoflowering strain to meet the demands of the modern grower. Squat, 50–60cm plants will explode with bud sites and will be ready for harvest in 8–9 weeks post-germination. A blistering pace and bumper yields of up to 150g/plant are possible after a Royal renovation. Quick One is not too heavy or overwhelming. Rather, her fruity citrus nugs are a relaxing chill-out stash with a respectable 13% THC.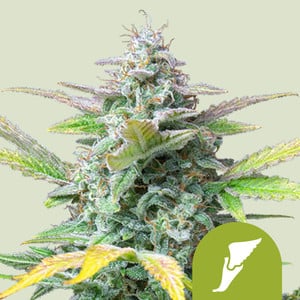 | | |
| --- | --- |
| | Lowryder 1 x Old School Indica |
| | 275 - 325 gr/m2 |
| | 50 - 60 cm |
| | 5 - 6 Weeks |
| | THC: 13% |
| | |
| --- | --- |
| | Sativa 10% Indica 60% Ruderalis 30% |
| | 100 - 150 gr/plant |
| | 60 - 100 cm |
| | 9 - 10 weeks after sprouting |
| | Physically Relaxing |