Dance World Medical Cannabis Seeds
Dance World is a great strain for cannabis users seeking high levels of both THC and CBD; she strikes the balance perfectly. This strain delivers a gentle psychoactive effect and mouth-watering tastes.
By
---
Dance World has gained a foothold in the cannabis world as a CBD-rich, medicinal strain. Royal Queen Seeds' breeders set out to create a cultivar with matching levels of CBD and THC — and they did just that. It also happens that she provides a satisfying taste, beautiful aroma, and high yields. Let's get to know this variety.
A FINE BALANCE OF CBD AND THC: GENETIC ANALYSIS
The delicate balance of cannabinoids within Dance World was generated when RQS breeders crossed the sativa-dominant parent strain Dancehall with the CBD-rich Juanita La Lagrimosa. This combination resulted in a sativa-dominant variety, featuring 75% sativa and 25% indica genetics.
Dancehall is a slightly sativa-dominant hybrid that descends from Juanita La Lagrimosa and Kalijah. Her dark green and plump flowers produce a balanced CBD:THC ratio of 1:1, a trait that granted her access into the Dance World breeding programme. This strain is named after the genre of Jamaican music rooted in the 1970s because — much like the music — she has an uplifting and positive effect on the psyche.
Juanita La Lagrimosa was also selected for her cannabinoid profile whose CBD:THC ratio teeters around 1:1. This legendary cultivar has been used to create many different CBD-rich varieties. Her complex lineage features Afghani and Mexican genetics.
It's clear to see why our breeders selected these strains while chasing a balanced cannabinoid content. Both varieties feature high levels of THC and CBD, as well as desirable terpene profiles and significant yields.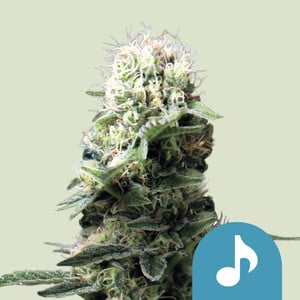 | | |
| --- | --- |
| | Dancehall 20 x Juanita la Lagrímosa |
| | 475 - 525 gr/m2 |
| | 60 - 100 cm |
| | 8 - 10 weeks |
| | THC: 12% |
| | |
| --- | --- |
| | Sativa 75% Indica 25% |
| | 400 - 450 gr/plant |
| | 80 - 120 cm |
| | Early October |
| | Creative, Motivating |
A CLEAR-HEADED AND FUNCTIONAL HIGH: THE EFFECTS OF DANCE WORLD
Dance World churns out thick buds covered with bright pistils and shimmering layers of resin. The trichomes on these flowers produce THC and CBD levels of around 12%. These volumes, along with sativa-dominant genetic makeup result in a subtle, yet effective head high. THC produces a noticeable psychoactive effect that switches on the creative centre of the mind.
Equal quantities of CBD prevent these effects from being too evident and allow users to remain clear-headed and fully functional. Because of this, Dance World is an ideal strain for daytime use and will enhance performance instead of impairing it.
A MIXED PROFILE: THE TASTE AND AROMA OF DANCE WORLD
Dance World's flowers harbour a diverse array of tastes and smells. Adequately cured flowers produce a smooth, creamy smoke that hits the taste buds with flavours of fruits, pine, and spices.
Laboratory analysis has shown limonene, humulene, and caryophyllene to be the most dominant terpenes within the strain's resin.
Limonene is a common cannabis terpene and provides the signature and nostalgic citrus taste. Humulene contributes satisfying flavours and smells of earthiness, musk, and spice into the mix. Finally, caryophyllene is responsible for further hints of spiciness and pepper.
REWARDING YIELDS IN NO TIME: GROWING TRAITS OF DANCE WORLD
Dance World puts a lot of photoperiods to shame when it comes to flowering time. She'll have a canopy full of ripe buds within only 8 weeks after initiating blooming. Despite her sativa-dominant effects, this cultivar predominantly displays an indica growth pattern.
Indoor plants grow to an easily manageable height of between 60–100cm. Growers looking to maintain a low profile can get away with growing them in converted boxes and cupboards. When powerful lights are used, they'll put out anywhere between 475–525g/m².
Plants cultivated outside grow to slightly taller heights of 80–120cm and thrive in colder climates. They'll produce up to 450g buds per plant and will be ready to harvest during early October.
A FAST-FLOWERING CBD FIX
Overall, Dance World is a superb cultivar for growers looking for a balanced cannabinoid profile. Her flowers cater to growers looking for high CBD levels in tandem with an uplifting psychoactive effect. But it's not just her chemical makeup that will win growers over. Her potent and varied terpene profiles attract cannabis connoisseurs and smokers that value flavour on par with effects.