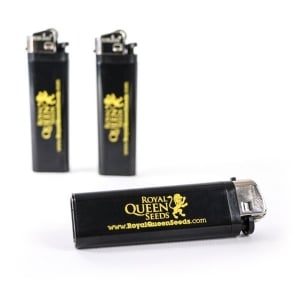 By R. M. on 25/Jul/2019 :

Title : Muito bom
Comment : Simples e com boa chama. Muito bom :D

By H. S. on 04/Jan/2016 :

Title : nice present
Comment : ich gab auf der strasse einem jungen mann mein feuer als er die aufschrifft von RQS sah lächelte er und zeigte mir sein feuer von RQS und wir tauschten infos über home grow aus

By F. T. on 21/Dec/2015 :

Title : nice dark lighter
Comment : Good Quality, Useful and a real nice present. Thanks again RQS Staff

By C. S. on 23/Oct/2015 :

Title : Top
Comment : Kann man immer gebrauchen...

By R. S. on 24/Aug/2015 :

Title : Feuerzeug
Comment : Dieses gab es als Geschenk dazu .. kann man immer gut gebrauchen.

By D. J. on 30/Jul/2015 :

Title : Non clipper
Comment : Je m'attendais à recevoir un briquet Clipper comme dans l'intitule de la liste de cadeaux, ce fut donc une déception de découvrir un criquet bas de gamme non rechargeable comme sur la photo ci-dessus, que je découvre seulement via le lien de commentaire. Mais, à cheval donné, on ne regarde pas les dents... C'est juste dommage! Peut-être corriger les intitulés trompeurs, car il est dommage d'assombrir le ressenti d'une commande parfaite hormis cela.

By S. W. on 02/Mar/2015 :

Title : RQS Feuerzeug
Comment : gab es Gratis mit dazu. Dankeschön

By K. V. on 01/Dec/2014 :

Title : Top
Comment : Vielen dank für die super Gratisbeilage

By J. S. on 21/Oct/2014 :

Title : Simple but slick
Comment : sweet lights for your mates

By A. H. on 12/Jun/2014 :

Title : CLIPPER ???
Comment : c etait suppose etre un clipper, donc un briquet rechargable que j aurais pu garder et recharger quand il serait vide. mais non, c est un briquet bas de gamme qui ressemble plus ou moins a un criquet pour ceux qui les conaissent. DOMMAGE

By G. C. on 18/Feb/2014 :

Title : cool
Comment : I really like the lighter!




You cannot post a review because you have not purchased this product
No customer questions for the moment.
Only registered user can ask a question.
Login
CUSTOMERS WHO BOUGHT THIS PRODUCTS ALSO BOUGHT: