Vegan, Gluten-Free Pot Pesto
Pesto is a term used to describe an uncooked sauce traditionally made in Italy with oil, fresh basil, pine nuts and garlic.
By
---
It was originally invented as a frugal sauce to take advantage of whatever's left over in your cupboard - in Italy, of course, there was an abundance of fresh basil. Therefore it makes sense that we also use ingredients that are easily sourced and inexpensive, as well as prepare it without using animal products to create a healthy, cruelty-free product that everyone can enjoy.
This simple recipe is naturally vegan and gluten-free, and we added marijuana for an extra green kick. The ratios of different ingredients can be adjusted to taste. You can even spice it up by adding extra exotic flavours like olives, chili, or roasted peppers. This Pesto is delicious as a food additive - try some spread on bread, as a pasta sauce or a pizza topping. The possibilities really are endless once you realise the potential and versatility of this wonderful recipe.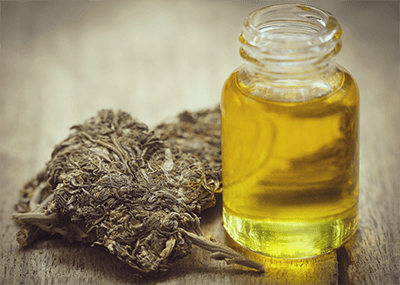 INGREDIENTS
120ml cannabis-infused olive oil
30g fresh basil (leaves plucked off stems and dried)
35g pine nuts (or walnuts, if you prefer)
15g nutritional yeast
4 cloves of fresh garlic
A squirt of fresh lemon juice
A good pinch of himalayan pink salt
A good pinch of fresh ground black pepper
METHOD
Throw all your ingredients in a blender or food processor and mix until combined, leaving just a bit of the rough texture. Adjust seasonings to taste. And that's it! You can freeze the pesto for storage, or keep it covered in your refrigerator for a couple of weeks, although it's best eaten right away. Try it with breadsticks, lasagne, pizza, or sandwiches.