How To Make Cannabis Pizza - a.k.a Happy Pizza!
Cannabis pizza is an easy and delicious way of to dose yourself with cannabinoids. Here is how to make one for yourself.
By
---
It is not far-fetched to assume that act of combining cannabis and pizza would be a European creation. Surprisingly, it is actually a traditional meal in Asian countries like Cambodia or Vietnam. There it can easily be found in many places, in many styles, and with many different toppings. It has become so popular that it is often endearingly referred to as "Happy Pizza." Some may also know this meal as "Space Pizza," referring to those infamous cakes from Amsterdam.
Before you get started, you have to decide in which way you want to infuse your pizza - whether the cannabis should be in the dough or the tomato sauce (or everything!). For our recipe, we use cannabis-infused olive oil because it can be mixed in with all stages of the process.
As a side note, we use four tablespoons of our cannabis oil throughout the recipe. You can change this to suit your need – you should hopefully have an idea how potent your oil is!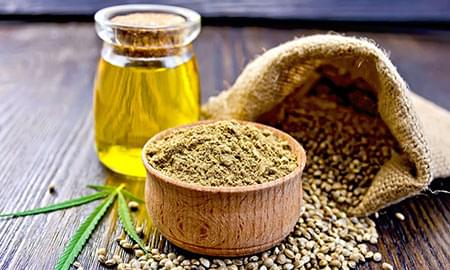 INGREDIENTS
Cannabis-infused olive oil
200 gr flour
5g fresh baking yeast
½ tablespoon sugar
Warm water
2 large cut up tomatoes
Pepper
Salt
Rosemary
Oregano
Individual toppings (e.g. mozzarella, bacon, salami, onions, mushrooms)
INSTRUCTIONS
The Dough
1. For the pizza dough, you can create it yourself (the better tasting option) or use a shop-bought one. If you make one yourself mix the yeast into a glass of warm water. Mix in a pinch of salt and half a tablespoon of sugar.
2. Let it rest for 10-15 minutes.
3. Mix a pinch of salt, 200 grams of flour and 4 tablespoons of your cannabis-infused oil in a bowl together.
4. Add the yeast mix and knead for around 10 minutes. The dough is ready when it's elastic and non-sticky soft.
5. Cover the dough and shop it in a warm place for at least an hour.
The Sauce
6. The next step of preparation is the cannabis pizza tomato sauce. To do so, combine the tomatoes, some salt, pepper, rosemary, oregano and a half a cup of warm water in a pan. The amount of these seasonings you use is optional, and should be to taste. Allow this mix to simmer over a medium heat for 15 minutes. This will reduce it all into a sauce. If the sauce gets too low, top it up with a little extra water. If it is too watery, allow it to boil away and reduce further. If you are using shop bought dough, add a little extra cannabis-infused oil in to compensate for the oil that isn't in the dough.
The Pizza
7. Now roll out the dough and spread the pizza tomato sauce on it. This is your basic marijuana pizza.
8. Next, you can add toppings to your pizza as you like. Popular choices would be a kind of cheese like mozzarella or Gouda, bacon, salami, onions and mushrooms. Really, the choice here is up to you as you can add almost any ingredient that you like. Even exotic foods like pineapple, asparagus, tuna or shrimps can be applied.
9. If you want to you now can even drizzle your pizza with more of the prepared cannabis olive oil for an extra kick.
10. Bake it at 200°C for 18-20 minutes until it's browned.
So, there you have it – easy as can be. It gets a little more complicated if you want to make your own dough, but shop bought is an option for those who don't have the time. You could even buy a pizza sauce and infuse it with your oil! Either way, cannabis pizza is a delicious and versatile cannabis edible. The potency is up to you as you can add the cannabis oil in many ways and stages of the process – just remember it takes up to 2 hours to take effect once eaten!
Bon appétit!