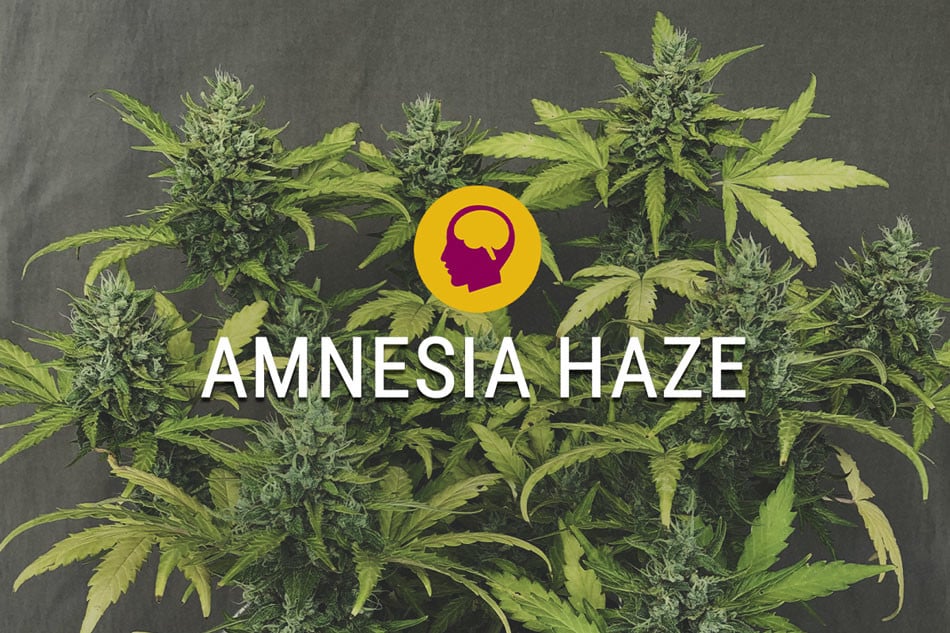 Amnesia Haze Feminised
Amnesia Haze is a marijuana strain that is synonymous with a top notch smoking experience thanks to its high THC content and ongoing popularity with even the most experienced smokers.
By
---
Haze genetics are some of the most loved and prolific within the cannabis world. They are associated with intense head highs, good yields, and complex flavour profiles. Amnesia Haze is one of the more recognised members of this family, and stems from a complicated but impressive lineage. This sativa-dominant hybrid descends from sativa landraces from Thailand, Hawaii, Jamaica, and Cambodia, as well as indica strains from South Asia and Afghanistan.
History of Amnesia Haze
This melting pot of genetics gave rise to some of the first Haze genetics on the West Coast of the United States during the 1970s. The popularity of these genetics, fuelled by delightfully energetic highs, resulted in them becoming internationally recognised. It didn't take long for seeds to make their way to the cannabis mecca of Europe: Amsterdam.
Breeders on the other side of the Atlantic began experimenting with Haze, swiftly developing several hybrids. It was only when an American expat came along and famously bred these hybrids with the original Haze that Amnesia Haze was born. The results of this breeding project gave life to a strain that would soon take the cannabis world by storm.
Effects of Amnesia Haze
There's a multitude of reasons why Amnesia Haze has become so popular, and her effects are only a single slice of the pie. She's highly sativa-dominant, composed of 70% sativa genetics and 30% indica. By default, this makes her effects more stimulating than sedating. Shortly after hitting a bong, vape, or joint, users will feel a rush of energy swirling around their brains. New and creative ideas will begin to surface, anxiety and worry are quickly replaced by laughter, and it doesn't take long before philosophical discussions are well underway.
Amnesia Haze produces a THC level of 22%, which causes the high to set in instantly and remain effective for hours afterward. Her flowers also provide a medium CBD level, contributing to relaxing, clear-headed, and therapeutic effects.
The stimulating and cerebral high offered by Amnesia Haze makes her a superb smoke for the daytime. Blaze a joint of these flowers after breakfast for a rush of motivation that will help you accomplish daily tasks and further enjoy active hobbies such as hiking, surfing, or skating.
Her euphoric and uplifting effects also have therapeutic properties. The high can help to alleviate symptoms of stress and low mood, and is also reported to take the edge off pain.
A complex array of flavour notes
The flowers of Amnesia Haze produce a wide variety of terpenes, aromatic molecules that give cannabis its distinct flavours and scents. Upon opening a stash jar of Amnesia Haze, you'll release an aromatic wave of fruit, flowers, earth, and zesty citrus into the room. As well as infusing each hit with delicious flavour, the terpene profile makes this strain an ideal candidate for baking edibles.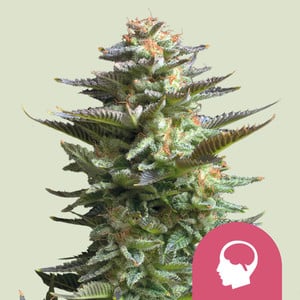 | | |
| --- | --- |
| | Original Amnesia Haze |
| | 600 - 650 gr/m2 |
| | 80 - 140 cm |
| | 10 - 11 weeks |
| | THC: 22% |
| | |
| --- | --- |
| | Sativa 70% Indica 30% |
| | 650 - 700 gr/plant |
| | 175 - 210 cm |
| | Late October |
| | Long Lasting , Physically Relaxing, Powerful |
Growing traits of Amnesia Haze
Amnesia Haze grows to a medium height in both indoor and outdoor environments. She is a highly productive strain and offers rewarding yields, even when grown in relatively small tents and outdoor spaces. Grown indoors, Amnesia Haze reaches heights of between 80–140cm. If you want to keep her on the smaller end of the spectrum, it's advised to use techniques such as low stress training to tame her. She'll provide a yield of between 600–650g/m² after a flowering time of 9–11 weeks.
This strain prefers a mild climate when cultivated outdoors. Grown in garden beds or large containers, she'll reach a maximum height of 210cm and provide a rewarding yield of up to 700g/plant. Expect to be harvesting these specimens during late October.
Awards and recognition
Amnesia Haze's high yields, euphoric effect, and pleasurable tastes have ensured her success in multiple competitions. She was listed as one of the top 25 strains of all time by High Times, achieved overall first place at the High Times Cannabis Cup in 2004, and won the High Times Sativa Cup in 2012.
Amnesia Haze Automatic: Amnesia, in a Flash
Amnesia Haze Automatic merges the best traits of the original strain with the efficiency and ease of autoflowering genetics. After watching Amnesia Haze explode in popularity, RQS decided to make the variety more accessible to casual home growers.
By crossing Amnesia with a high-quality Cannabis ruderalis specimen, they created a variety with a genetic profile of 50% sativa genetics, 20% indica, and 30% ruderalis. After teasing out the very best traits, Amnesia Haze Automatic emerged as a reliable and impressive strain perfect for beginner and veteran growers alike.
She produces dense, trichome-laden flowers that provide a cerebral and uplifting effect once smoked or vaped. These buds are ideal for blazing in the daytime when seeking some additional motivation or creative inspiration. Tastes of earth and citrus accompany every hit, adding a refreshing element to the experience.
Amnesia Haze Automatic peaks at a height of 100cm when grown indoors. Use techniques such as LST to keep her at an ultra-stealthy height of 50cm. Indoor plants produce up to 400g/m² and surge from seed to harvest in as little as 8 weeks. Plants cultivated outdoors grow to a slightly taller height of 100–120cm and yield 130–180g/plant.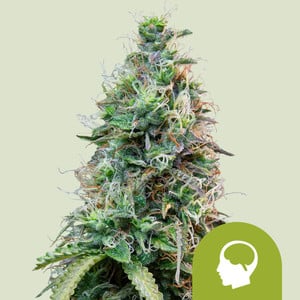 | | |
| --- | --- |
| | Amnesia x Ruderalis |
| | 350 - 400 gr/m2 |
| | 50 - 100 cm |
| | 7 - 8 weeks |
| | THC: 18% |
| | |
| --- | --- |
| | Sativa 50% Indica 20% Ruderalis 30% |
| | 130 - 180 gr/plant |
| | 100 - 120 cm |
| | 11 - 12 weeks after sprouting |
| | Clear, Uplifting |
Is Amnesia Haze the right strain for you?
Amnesia Haze is an ideal cultivar for smokers who like a serious energetic kick with their bud. She's one for the adventurous and active types, as well as those who like to blaze before working on creative projects. Her mouthwatering flavour also makes her a favourite amongst creative cannabis chefs. Although she requires a fair bit of space to grow to her full potential, the yields make it more than worth the effort to accommodate her.